December 3, 5 pm
Join us for a special offering of the first part of Handel's Messiah with our annual Lessons and Carols service on Sunday, December 3 at 5 pm, led by the St Paul's Choir, Choir School and Rector, the Rev. Dr. Bill Allport.
Mark Trautman, Director of Music at St Paul's, will conduct the combined choirs of more than forty singers and chamber orchestra. Traditional carols for choir and congregation, along with excerpts from Handel's "Messiah" will be sung by the combined choirs and orchestra. The St Paul's Choir, a semi-professional ensemble of singers, will present Advent and Christmas choral music from the Renaissance as well as contemporary favorites.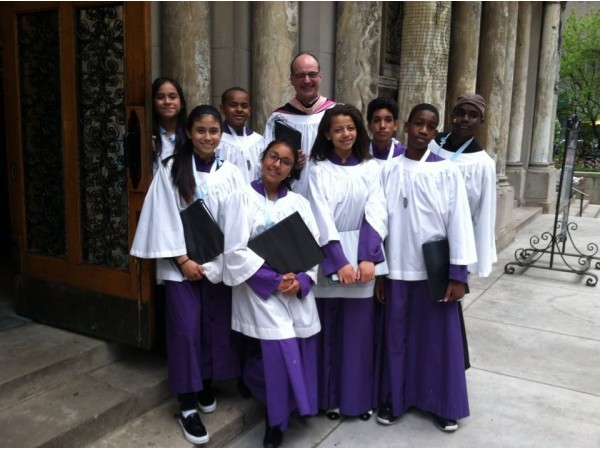 The St Paul's Choir School will sing carols from around the world in Italian, French, Latin, and Swahili. The Choir School is a free, after school musical and educational outreach of the parish, and has a membership of 30 children from the age of eight through high school. The Choir School sings regularly for the benefit of the larger community. The Choir School sing throughout New Jersey and the Metropolitan New York Area, as well as the featured guest performers with "The Chieftains" at the Bergen PAC in Englewood.
The event is a great way to prepare for the Christmas season, and it is free and open to the public.
Everyone is welcome! For more information, call 201.568.3276.